Hello, there.
I have read an article Time to switch some lights off and known that a room #plume:disroot.org should have been switched off, of which I'm an room admin.
Currently we can chat in the room, but I feel we should move the channel to another server such as matrix.org. What should I do?
I tried to add a public address #plume-blog:matrix.org (succeeded) and make it main address. But I couldn't do it and error panel appeared: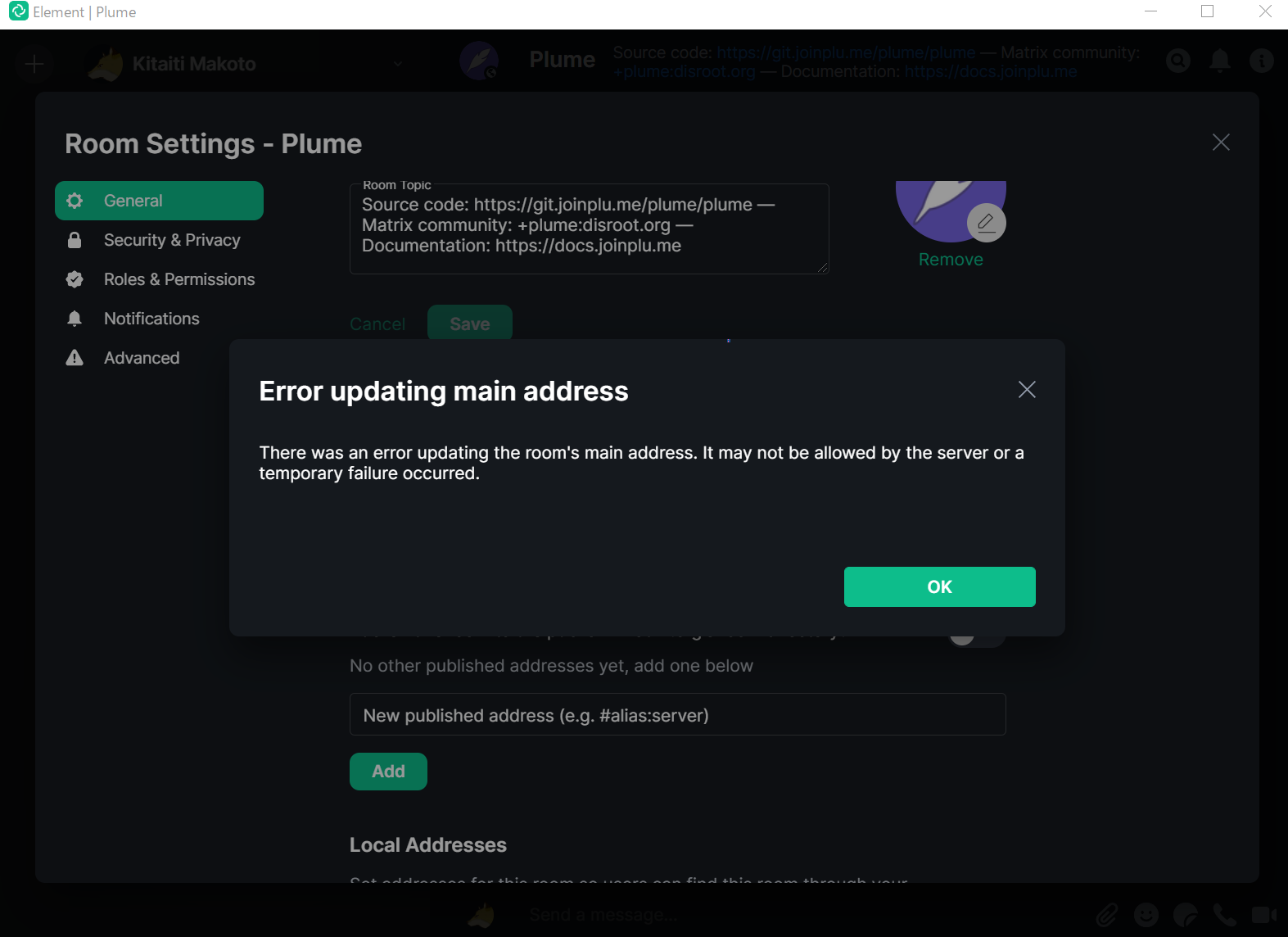 My environment is:
I'm not familiar with Matrix, so I have no idea what I should to. Anybody knows?